Opportunity to show empathy and respect for recipients' passions and interests!
Gifting someone can be such a beautiful expression of admiration, love and respect for a person who is being gifted. An opportunity to show that you care and remember the person and the personality!
GIFTING NEEDS REDEFINITION
How often is this really done? Gifting (Personal & Corporate) is taken to be a chore and a necessary ritual. Gifting is often driven by the fashions of the season – at the last minute, lazily picking up what's "available" and "pushed" by wholesalers and retailers, often bad replicas of gadgets and objects that have been mass produced and very often Made in China – in plastic and other unsustainable materials! Many gifts tend to be mugs, t-shirts, pen drives, table top accessories that are emblazoned with the company's logo – a surefire reason for the recipient to not use or display it!
Where is the thoughtfulness that is associated with such a happy event, focused on remembering the individual and their passions and personality? Whether in the private or business space – giving a thought to what will really please a person, an object they would like to keep, show others and that brings a smile whenever they see it or talk about it. The gifter's investment in getting the right object – and telling a deep, emotive story about the object and why they got it, will be much appreciated by the recipient for a long time. Relationships will grow with the mutual respect!
After all, a gift is a better investment than (just) taking someone out for a drink, dinner or outing. It stays with them much longer and gives them bragging rights with their family, friends and acquaintances and they will keep and cherish it for a long time to come!
GIFTING INDIA TO OURSELVES & THE WORLD
What's there in India that can be gifted – well, a whole lot! Our History, Geography, Culture, Traditions, Heritage and Achievements offer a plethora of ideas to gift people of almost any Interest & Passion. After all, some of the best and most enduring gifts to mankind came from India – The Zero, Chess, Yoga, Ayurveda, Spices and many more! Gifts that changed the world and were the harbingers of human scientific and cultural progress!
Can we bring these back and re-gift them to our business associates, foreign visitors, friends and relatives? Sure, we can – if we take pride in well-made Indic Objects that have deep stories – as India's designers, engineers and artisans create these products to contemporary aesthetics and applications, that embody the soul of our country!
HOW TO PLAN YOUR GIFTING?
Next time you plan to gift someone – give it a thought, map the passions and interests of the person who is to be gifted, research what's available, learn about the product concept and its associated stories. Proudly gift these as you yourself tell the recipient of the gift the deep story of the object. Pick something that has a story, is well made, packaged mindfully and gives you pride in buying and gifting it!
In these days of millennials, who are fiercely individualistic, care about the environment and the social effects of a purchase – look for gifts that are sustainable, are UNIQUE, embody TRADITION, give JOY and will be HEIRLOOMS! Not throwaways!
Here's a guidance chart that will help you convert your knowledge of a person's interests and passions into meaningful, emotive gifts that will fill them with respect for you and your thoughtfulness!
This chart is based on gifting India to the world, with a focus on Indic Objects that are rendered through India's age old arts & crafts and contemporary engineering and manufacturing!
GIFT RECIPIENT'S
PASSIONS & INTERESTS
THINGS THAT INTEREST THEM
SOME GIFTING IDEAS
Geography
Geology, Maps, Geographical Facts,
– Artistic, Geographical & Historical Maps of India
– Geography Tools
– Small Rocks, Crystals
– World Clocks
– Interesting Navigation Compass
History
Monument Replicas, Paintings, Books, Museum Visits
– Monument Replicas of Hampi, Khajuraho, Badami, Ajanta, Ellora, Bishnupur, Thanjavur, Mahabalipuram, etc.
– Historical Paintings & Prints
– Unusual History Books – Ramchandra Guha, Sanjeev Sanyal, William Dalrymple, etc.
STEM – Maths & Science
Maths Puzzles, Science Books, Space Technology, Gadgets
– Abacus
– Objects symbolizing 0 and other mathematical concepts
– Vedic Maths Books
– Astronomy
– Models of Science Experiments
– Scale Models of Spacecrafts, Rockets, Chandrayaan, Mangalyaan

GIFT RECIPIENT'S
PASSIONS & INTERESTS
THINGS THAT INTEREST THEM
SOME GIFTING IDEAS
LIFE SCIENCES
Ayurveda, Yoga, Handy Medical Equipment, 5 Elements Panchamahabhuta

– Ayurvedic products
– Natural Cosmetics
– Traditional Anti-oxidants
– Indic Natural Supplements & Herbs
– Human Body Anatomy Models
– 5 Elements Theme Wall Frames
– Pharmacy Cufflinks
– Sculptures of Charaka, Patanjali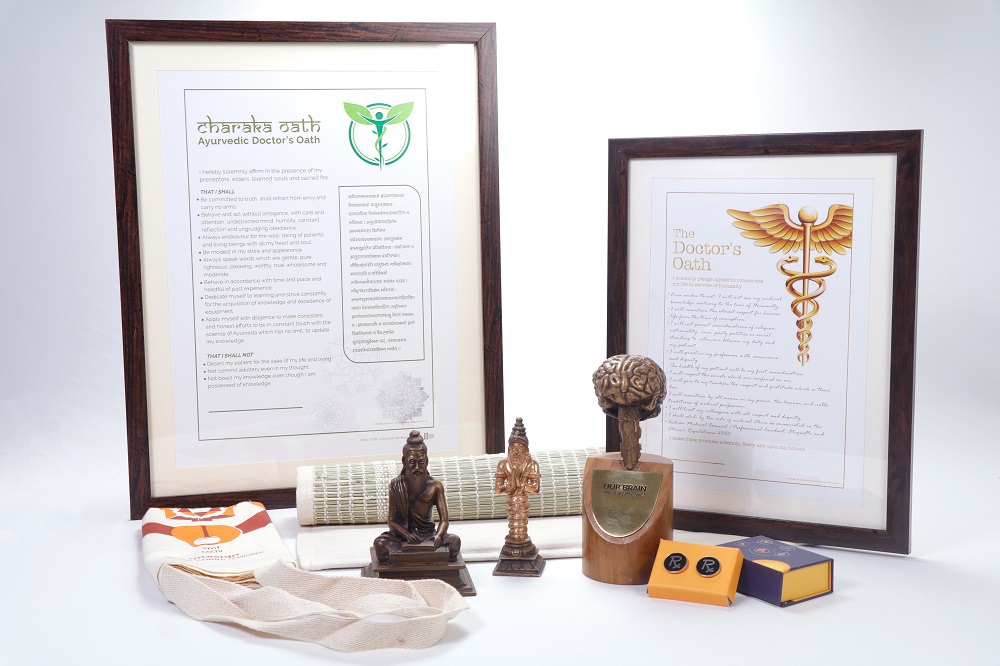 GIFT RECIPIENT'S
PASSIONS & INTERESTS
THINGS THAT INTEREST THEM
SOME GIFTING IDEAS
MYTHOLOGY
Books, Discourses, Mythological Objects, Sculptures
– Yantras
– Mantras
– Masks of Mythological Characters
– Paintings
– Ravana Dart Board!
HOLISTIC LIVING
Natural Material Objects of Everyday Living, Organic Food Ingredients
– Yoga Mats of Natural Fibers
– Copper & other metal products
– Crockery, Cutlery, Pottery of Natural Materials
– Organic Cotton, Linen, Silk Fabrics
– Meditation Lamps, Uralis, Diyas
– Books on Yoga – by B K S Iyengar & others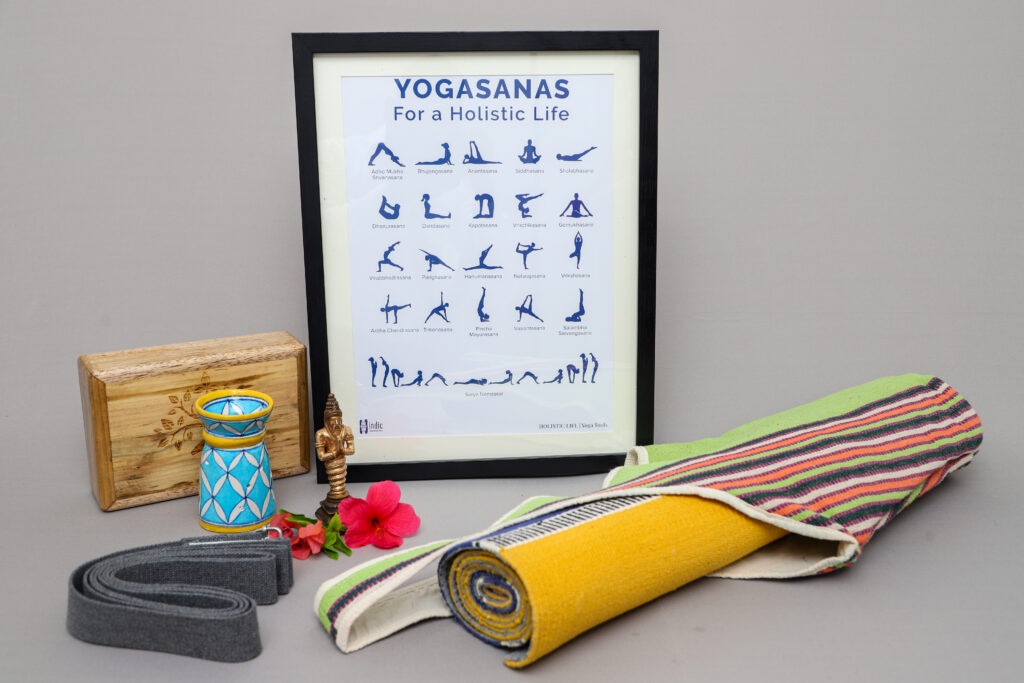 GIFT RECIPIENT'S
PASSIONS & INTERESTS
THINGS THAT INTEREST THEM
SOME GIFTING IDEAS
MUSIC
CDs/Music Pen Drives, Musical Instruments,
– Indian Classical Music Collection
– Indian Rock & Pop Collection
– Miniature Musical Instruments
– Books on Favourite Musicians
DANCE & THEATER
History of Dance, Science of Dance, Theater
– Navarasa concept objects
– Mudras of Dance
– Book son Bharatnatyam, Kathak, Kuchipudi, etc.
– Temple, Dance Jewellery
TREKKING & ADVENTURE
Mountains, Seas, Treks, Travelogues
– Souvenirs of the Himalayas, Western Ghats
– Interesting replicas of Carabiners, Ropes and other equipment
– Travelogues of Adventurers
SPORTS
Soccer, Golf, Cricket, Tennis
– Special Balls and Bats of a specific sport
– Signed editions of their favourite sporting heroes & heroines
– Posters of Sporting Action
– Table top replicas of Sporting Objects
GAMING
Video Games, Board Games, Toys
– Indian Board Games
– Wooden Toys
– Puzzles & Quizzes
– Video Games
– Games of Chance – Unusual Playing Cards
– Trivia Games & GK
MODERN INDIA
India – The Republic Inspired Wall Arts, Desktop Showpieces / Desk Plaques, Indian Fragrances
– Table Flags – Indian Flags
– Tiranga Caps
– Lapel Pins
– Constitution Preamble Desk Plaque & Wall Art
– Tiranga Framed Wall Art
– Duties & Rights of citizens Desk Plaque & Wall Art
– National Pledge Desk Plaque & Wall Art
– Indian Symbols Wall Art
– India themed perfumes
GIFT RECIPIENT'S
PASSIONS & INTERESTS
THINGS THAT INTEREST THEM
SOME GIFTING IDEAS
TEXTILES & JEWELLERY
Natural Fibers, Dresses,
Cottons, Linens, Wools, Metal, Precious Stone & Wooden Jewelry, Textile Weaving Tools & Embroidery Tools,
– Stoles, Neckties
– Embroideries of India
– Kurtas, Kurtis
– Khadi
– Portable Charkhas
– Portable Weaving Looms
– Block Printers
– Textile Design Books
– History of Textiles – Books
WILDLIFE & NATURE
Wildlife, National Parks, Plants, Seeds, Books on Nature & Wildlife
– Plaques of Wildlife of the country
– Tree of Life Paintings
– Soft Toys of Animals
– Animal Series Coasters & Knick knacks
– Souvenirs of National Parks & Wildlife
– Books by Dr. Salim Ali, Valmik Thapar, Richard Attenborough, Rudyard Kipling, Jim Corbett
SEA & SEA FARING
Ships, Navigation Maps, Sea Creatures, Navigation Equipment, History of Seafaring
– Interesting Sea Faring Maps
– Shells, Cowries, Coral Specimens
– Replicas of Anchors
– Ship & Yacht Steering Wheels
– Scale Models of Historical & Contemporary Ships
CULINARY, GOURMET FOOD
Books, Recipes, Spices, Gourmet Products, Sweets, Interesting Drinks
– Spices of India
– Teas & Coffees of India
– Well packaged Mithais
– Culinary Tools & Cooking Devices
– Indian Cookery Books
– Ready to Cook Indian Meal Packets
– Well packaged local brews
SPIRITS/ALCOHOL
Unusual & Local Drinks, Story of the Making of Beer, Wine & Spirits
– Well packaged local brews
– Beer & Wine of the country
– Miniature Alcohol Bottles Set
– Books on the country's alcohol industry
GIFT RECIPIENT'S
PASSIONS & INTERESTS
THINGS THAT INTEREST THEM
SOME GIFTING IDEAS
AUTOMOBILES
Scale Models of Trains, Bikes, Cars, Logos, Emblems
– Scale Models of Bikes, Cars, Auto Rickshaws
– Souvenirs of Automobile Parts, Logos, Emblems
– Model Trainsets
MILITARY
Books, War Films, War Games, War Strategy Books, Military Gear models
– Replica Military Gear
– Fighter Aircraft Models
– Naval Ship Models
– Replicas of Guns, Battleships, Missiles
– Souvenirs of important Military Institutions
CITIES & CITY SCAPES
Souvenirs of Cities and Cityscapes, Books, Travelogues
– Souvenirs of City being visited
– Books about the City
– Well know packaged foods of the city
– City Life Paintings
– Traditional Headgear and Dresses of the city
GIFT RECIPIENT'S
PASSIONS & INTERESTS
THINGS THAT INTEREST THEM
SOME GIFTING IDEAS
DESIGN
Interesting Objects, New Designs, Desktop Objects, Design Stories
– Rangoli Sets
– Sacred Geometry
– Books on Indian Design
– Unusual Objects and Designs of contemporary objects
– Unusual Design Objects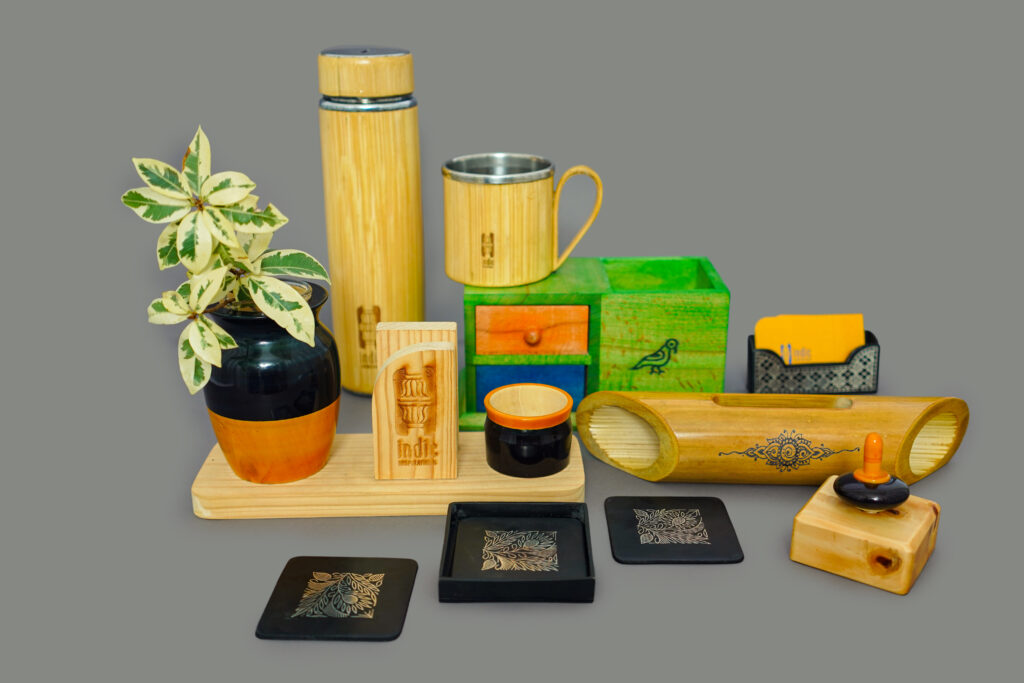 GIFT RECIPIENT'S
PASSIONS & INTERESTS
THINGS THAT INTEREST THEM
SOME GIFTING IDEAS
SPIRITUALITY
Yoga, Meditation, Yantras, Mantras, Hinduism, Buddhism
– Yantras
– Mantras
– Sacred Geometry Objects
– Hymns & Prayers Book
– Books on Yoga, Tantra
– Panchaloha & Bronze Sculptures
–
PAINTINGS & FINE ARTS
Paintings, Frames, Natural Painting Materials
– Gond Paintings
– Pattachitra Paintings
– Kangra & Rajasthani Miniatures
– Paintings by Indian Contemporary Artists
– Prints of Paintings
– Colour Sets made from Minerals & Vegetable Dyes
ARCHITECTURE
Books, Photographs, Drawings, Monuments, Famous Architects, Unusual Architecture
– Replicas of Architectural Monuments
– Shipashastra Book
– Sculptures, Artefacts
DIY – Making Stuff!
Anything that needs to be assembled!
– DIY Workshop Tickets
– DIY Sets
– Puzzles
– Meccano, Lego
– Self Assembly Products
GIFT THOUGHTFULLY
The next time you have an occasion to gift or just feel like it – use this chart, map it to the interest and passions of the person being gifted and wow them with your thoughtful choice of an interesting object – that has a story!
Indic Inspirations (www.indicinspirations.com) , is working on helping you gift thoughtfully and mindfully – through its Indic Objects Project – stories of our country, culture and achievements – rendered through India's Arts & Crafts. We will be happy to help you stock up on gifts for various interests and passions, well packaged and each with a story!
Ask for our Gifting Basket, Trunk or Almirah – with a set of interesting gifts that can be stalked in your offices or homes (25-100 gift types) to be gifted without much effort – based on interests and passions of your employee, customer, partner or business visitor.
Your suggestions are welcome as we redefine gifting and souvenirs and help you GIFT INDIA WITH PRIDE! Write in to [email protected] with your ideas and suggestions and we will be happy to co-create your ideas with you!