Aviation sector of India plays a major role in generating tourist flow, accelerating industrial development, creating new jobs and integrating the country.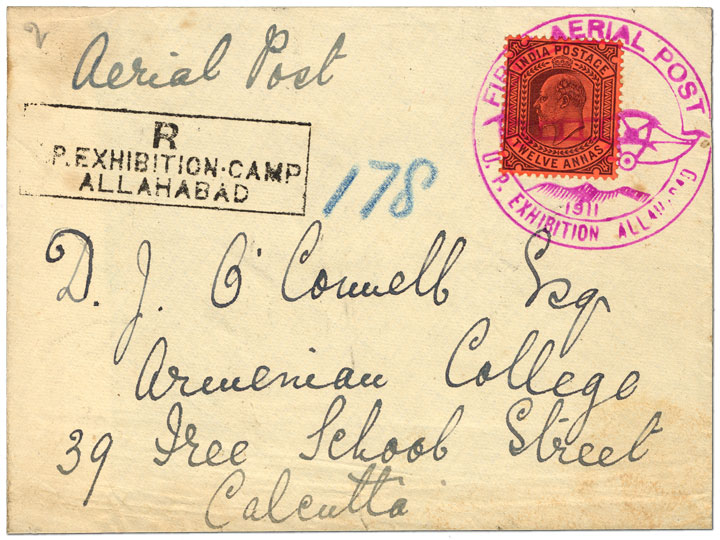 Beginning of Commercial Aviation
India, then under the British Raj, entered the world of aviation when French pilot Henri Pequet carried the first official mail flown by airplane sent from Allahabad to Naini on February 18, 1911. It was the first commercial aviation flight in India and the world's first official first airmail flight.
Pic: Cover from first official airmail flight by airplane, India, 1911; Credit: Smithsonian National Postal Museum
The next year, in December, Indian State Air Services, along with Imperial Airways of the U.K., began a London-Karachi-Delhi flight, it becoming the first international flight to and from India. Airports were constructed in 1924, in Calcutta, Allahabad and Bombay. In 1927, the Government in India, then under the British Raj, opened a Department of civil Aviation. These events set the stage for civil aviation India.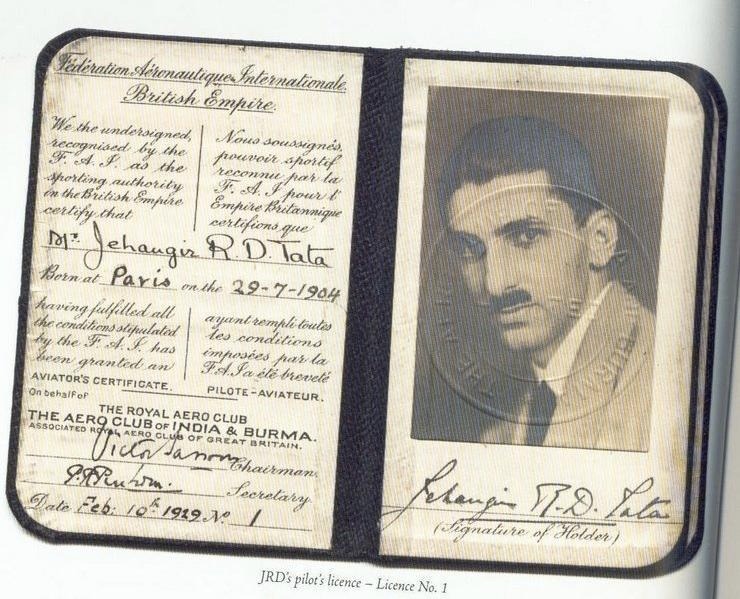 JRD Tata's First Flight
Two decades later, JRD Tata's historic flight carrying airmail marked the birth of commercial air transport in India. It created aviation history when JRD Tata flew with airmail, from Karachi's Drigh Road Aerodrome to Bombay's Juhu Airstrip via Ahmedabad. This was the first flight of the Aviation Division of Tata Sons Ltd., and was in one sense the first flight ever by a truly Indian enterprise..
Pic: JRD Tata Pilot license; Credit: 2il.org
Father of Indian Civil Aviation
J.R.D. soon came to be known as the Father of Civil Aviation in India. He was the founder of Tata Airlines, which later became known as Air India. The Aviation Department of Tata Sons Ltd. became Tata Air Services in 1938 and was renamed Tata Airlines in the same year. Tata Air Lines converted into a public company and was renamed Air India Limited.
In 1948, 49% of the airline was acquired by the Government of India, and a new entity Air India International was incorporated as designated flag carrier. The Indian Aviation Act was finalized in 1937, and Hindustan Aeronautics Limited (HAL) was set up with the help of the then Mysore Government in 1940. Till 1953 Nine Airlines existed including Indian Airlines & Air India,
Nationalization of All Private Airlines
In March 1953, the Parliament passed the Air Corporations Act, and Indian Airlines and Air India International were set up. This was taken over by the Government of India and nationalised on August 1, 1953 becoming India's exclusive airline for external services. From this point onwards, it is both Air India and Indian Airlines that set the pace, introducing many aircraft types. Helicopter services also made an appearance in India.
Indian Airlines encouraged women pilots and Durba Banerjee became its first woman pilot (1956).
In 1960, Air India became the first airline to go all jet. "The Maharajah" flew his passengers by jet between India and the U.S.
On 8 June 1962, the airline's name was officially changed to Air India.
Private Airlines Returned to Indian Skies
In 1986 Private players permitted to operate as air taxi operators. Air India, in association with Indian Airlines and the Indian Air Force, entered the Guinness Book of World Records for "the largest evacuation effort by a single civilian airline". More than 1,70, 000 Indians were evacuated from Iraq and Kuwait by the Govt of India during the Gulf War of 1990 through Air India.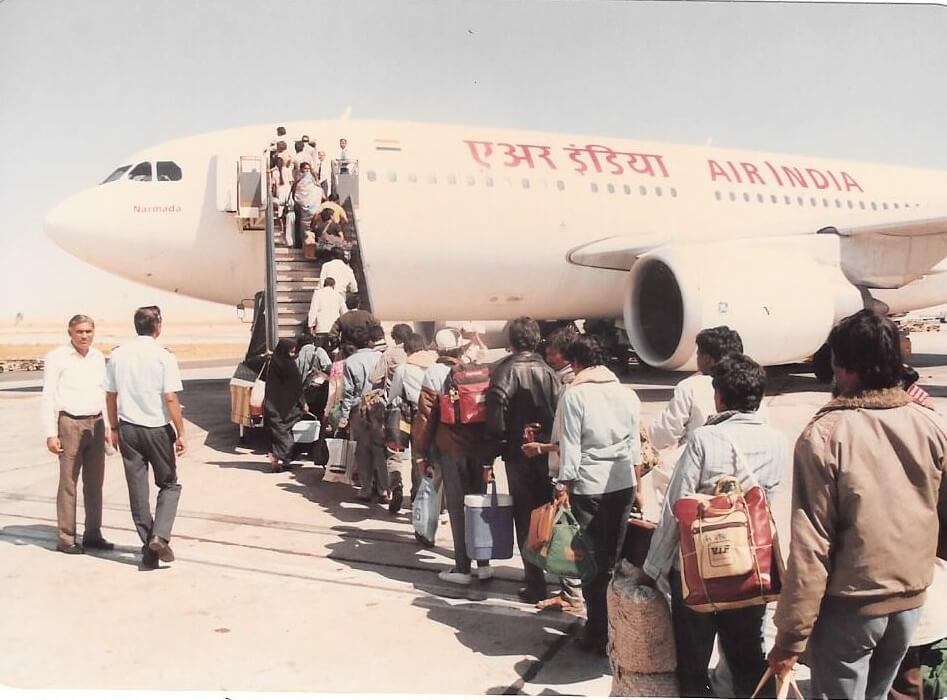 In 1997, India's first Greenfield Public Private Partnership (PPP) airport developed in Cochin
In 2003 Air Deccan starts operations as India's first Low Cost Carrier ("LCC") and in 2004-5 Kingfisher, SpiceJet, Indigo, Go Air, and Paramount start operations.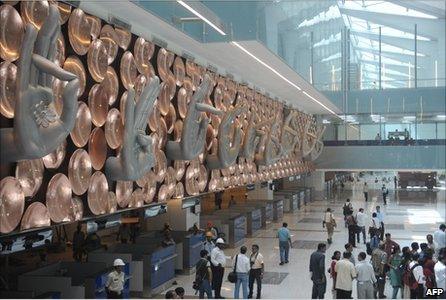 World Class Terminal
In 2010, India finally saw the arrival of a world-class integrated air terminal, with the inauguration of Terminal 'T3′ at the Indira Gandhi International Airport at Delhi. SpiceJet starts international operations. The same year, in December, Pawan Hans started sea plane services, called Jal Hans.
Photo: Terminal 3 at Delhi Indira Gandhi International Airport is the largest in India. Credit: BBC
In 2011 Indian Airlines were merged with Air India in 2011. Now Air India is again part of the Tata Group!
110th Anniversary in the Aviation Industry
On February 18, 2021, India celebrated its 110th anniversary in the aviation industry. The Indian Aviation Industry is now one of the world's most significant aviation sectors. India's aviation sector has become the third largest domestic aviation market in the world in terms of handling domestic traffic.
Source
One Hundred Years of Flying High, Dated 31 October, 2011, by Murali No. Krishnaswamy, The Hindu, Retrieved from https://www.thehindu.com/features/kids/one-hundred-years-of-flying-high/article2584818.ece