PSLVC45 launch. Photo Source ISRO
ISRO of modern India is the pioneer of Space Technology in the world and it is amongst the top six government space agencies in the world. ISRO is headquartered in the city of Bengaluru. Its vision is to "harness space technology for national development while pursuing space science research & planetary exploration".
The establishment of ISRO thus institutionalized space research activities in India. ISRO started its ambitious and daring journey five decades ago with a record of over 100 successful space missions that include the SLV, PSLV & GSLV Rocket Programs, many satellites including IRS, Astrosat, etc. It runs the world's most economically efficient Space programs including the Moon & Mars missions – Chandrayaan & Mangalyaan. It is now getting ready to launch its Gaganyaan program – to put humans into space.
From launching small rockets of just 30-70 kg payloads to carrying 4,000 kg payloads to outer space, ISRO's journey has been refreshingly audacious. Achievements of ISRO have inspired millions of citizens. Following its incredible success over the years, it is worthwhile to also celebrate ISRO's journey, it's exemplary leadership, grit, determination, frugal engineering of rocket science, its challenges, and its determination to overcome them.
Leadership
ISRO has been a story of exemplary leadership in frugal engineering, driving of a vision and great teams created by extra-ordinary scientists and leaders. Dr. Vikram Sarabhai – the founding father of the Indian space program, set up the first rocket launching station in India at Thumba near Thiruvananthapuram on the coast of the Arabian Sea, primarily because of its proximity to the equator. From this station in 1963 Indians watched their first rocket head for space. From carrying parts of the first rocket on a bicycle to finding water on the Moon, the ISRO has come a long way since its inception and has been pioneering space missions with untiring zeal. Vikram Sarabhai, Homi Bhabha, A P J Abdul Kalam and U R Rao are the pioneering leaders who created and built ISRO into a formidable organization with the gumption to take on impossible missions.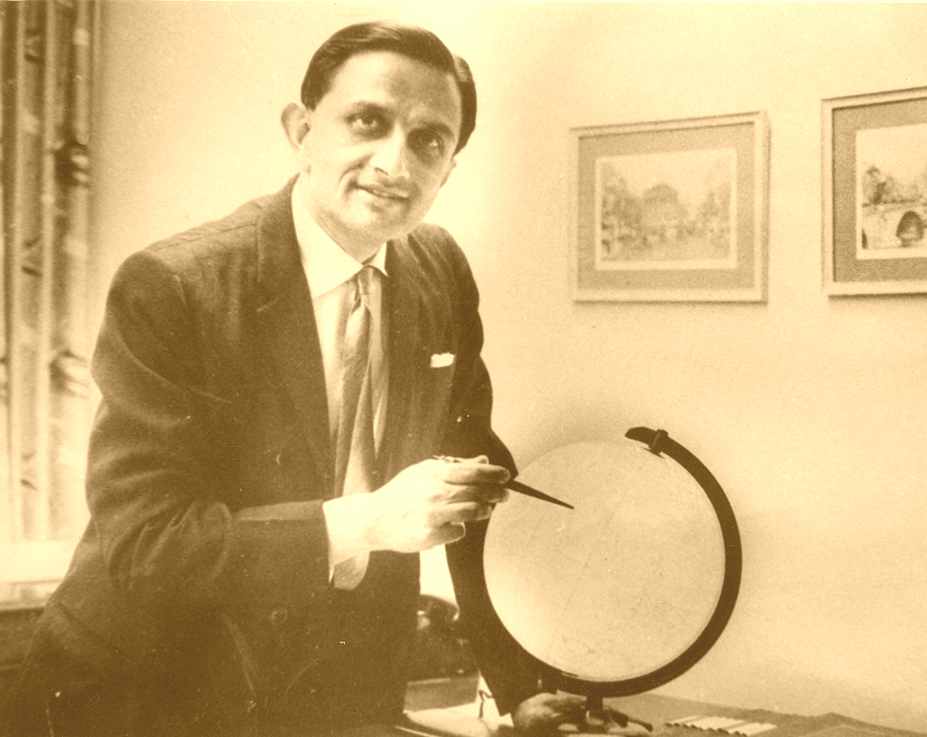 Dr. Vikram Ambalal Sarabhai was one of the greatest scientists of India. He is widely regarded as the father of the Indian space programme. In fact he was a rare combination of a scientist, an innovator, industrialist and a visionary.He was instrumental in establishing the Physical Research Laboratory (PRL) in Ahmedabad. He was also Chairman of the Atomic Energy Commission. The establishment of the Indian Space Research Organization (ISRO) was one of his greatest achievements.
Dr. Vikram Ambalal Sarabhai – Photo Source: ISRO
Dr. Homi Jehangir Bhabha, widely regarded as the father of India's nuclear science program, supported Dr. Sarabhai in setting up the first rocket launching station in India. This center was established at Thumba near Thiruvananthapuram on the coast of the Arabian Sea, primarily because of its proximity to the equator.
Dr. Homi Jehangir Bhabha – Photo Source: Homi Bhabha Fellowships Council
A. P. J. Abdul Kalam A visionary scientist, honest politician and a true Indian, Dr. Kalam served as the President of India from 2002 to 2007 and is often regarded as the 'Missile man of India', having acted as a catalyst towards the substantial growth of India's space program. Dr Kalam's had put in over 10-year-long hard work as the project director for the development of the indigenous Satellite Launch Vehicle at ISRO that ultimately resulted in one of the greatest scientific development of indigenous Satellite Launch Vehicle (SLV-3).
U. R. Rao – Udupi Ramachandra Rao was the renowned space scientist and former chief of the Indian Space Research Organisation (ISRO). Rao's legacy at ISRO is difficult to miss. In his lifetime, he made great contributions to kickstarting India's satellites programme; he was also part of the team that led the development of the SLV-3 rocket.
Grit & Determination
ISRO's determination to stay as a significant contributor and a relevant player in the national development process acts as its force multiplier.
India's first Chandrayaan mission was achieved in 2008. Launched in October 2008, the Indian Space Research Agency (ISRO)'s Chandrayaan-1 remained operational until August 2009. It was intended to orbit and study the moon for two years. The first Chandrayaan mission was instrumental in the discovery of water on the moon and then hit the headlines again a decade later for its own surprising rediscovery in orbit around the moon.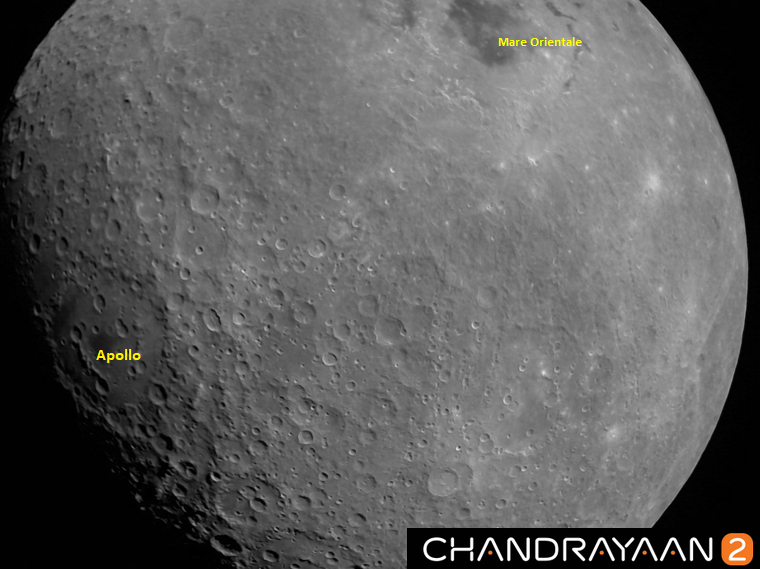 On August 20, 2019, India successfully launched its second lunar mission Chandrayaan-2 on-board its powerful rocket GSLV-MkIII-M1 from the spaceport in Sriharikota to explore the uncharted south pole of the celestial body by landing a rover. It was a moment of pride for the entire nation. ISRO scientists overcame the glitches during the Chandrayaan-2 launch, proving their grit and determination.
Chandrayaan-2 mission is a highly complex mission, which represents a significant technological leap compared to the previous missions of ISRO. It comprised an Orbiter, Lander and Rover to explore the unexplored South Pole of the Moon. The mission is designed to expand the lunar scientific knowledge through detailed study of topography, seismography, mineral identification and distribution, surface chemical composition, thermo-physical characteristics of top soil and composition of the tenuous lunar atmosphere, leading to a new understanding of the origin and evolution of the Moon.
The first Moon image captured by #Chandrayaan2 #VikramLander taken at a height of about 2650 km from Lunar surface on August 21, 2019. Photo Source: ISRO
Frugal Engineering
India's experience in rocketry began in ancient times when fireworks were first used in the country which had an extensive two-way exchange of ideas and goods with India, connected by the Silk Road. The British colonial wars of 1792 and 1799 saw the use of Indian rocket fire against the British army. Hyder Ali and his son Tipu Sultan, the rulers of the Kingdom of Mysore in India, developed the first iron-cased rockets in 1792 and then used it against the British in the Anglo-Mysore Wars.
The Indian Space Research Organisation (ISRO) epitomizes frugal engineering, while giving the country immense confidence. There are attributes unique to ISRO that enable it to practice frugal engineering at the cutting edge time and again. In the 21st century, when the world tries hard for low-cost access to space, other nations are looking at ISRO with interest and trying to use some of the principles it had perfected.
Aryabhata, launched in 1975, may be its first satellite, but it was sent to space on a Russian rocket. More significant was the launch of the Rohini RS-1 satellite in July 1980, which used an Indian-made satellite launch vehicle (SLV). This paved the way for ISRO and India to become a space power, culminating in the world record launch of 104 satellites by a single rocket this year. ISRO is also becoming an important collaborator for NASA and Europe.
Collaboration with ISRO & VYOM Collection – a tribute to ISRO's Technological Prowess
We are happy to collaborate with ISRO and it's our privilege to present the VYOM Series of products an ode to the accomplishments of ISRO, India's premier Space Research Organisation. We present here a collection of products that tell stories of one of Modern India's biggest achievements — its missions to explore outer space! This VYOM collection is a tribute to the Indian Space Research Organisation (ISRO) and the country's technological prowess as it stirs up national pride. The products will help everyone, no matter the age, to explore their PASSION in aerospace and related fields. Check out the collection HERE.